Conference Venue and Hosts
The conference will be held at De La Salle University, located in Manila, Philippines. The university positions itself as a leader in molding human resources who serve the church and the nation. It is a Catholic coeducational institution founded in 1911 by the Brothers of the Christian Schools. The University is a hub for higher education training renowned for its academic excellence, prolific and relevant research, and involved community service. Nestled in the heart of Manila, De La Salle University is home to local and international students seeking quality education for a brighter future ahead of them. It is situated in a vibrant city where culture and diversity are well manifested.
Take a peek into the conference venue, De La Salle University:
Campus Map: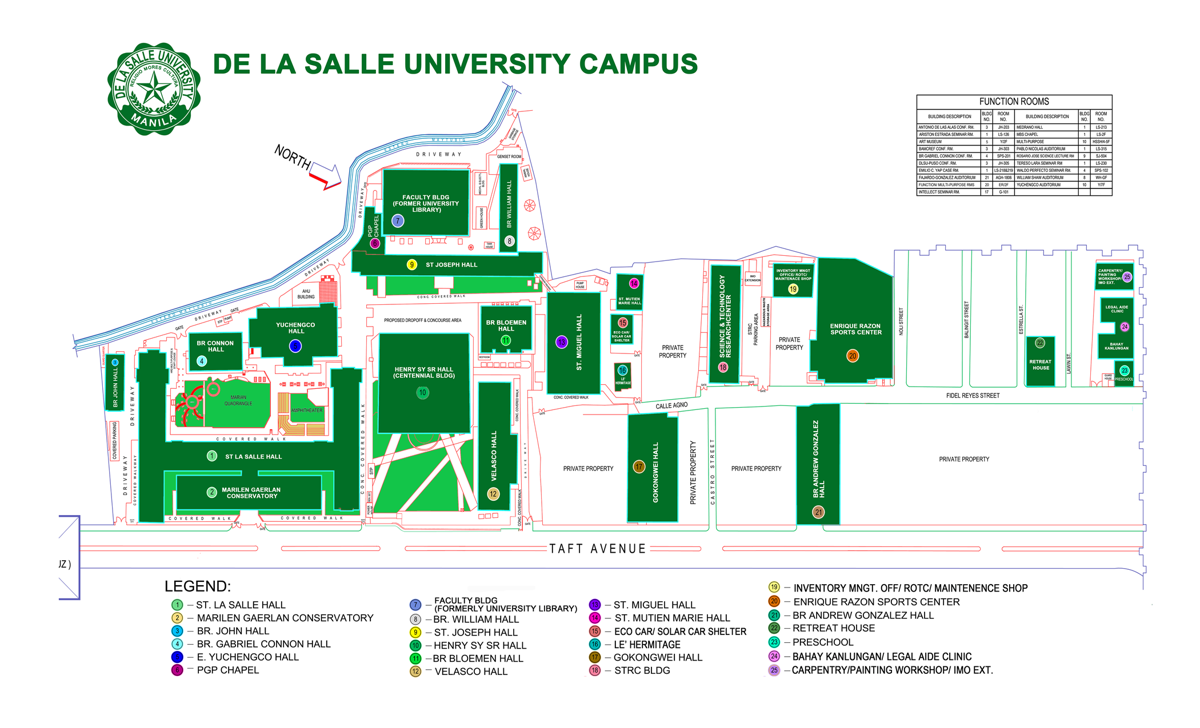 The Department of English and Applied Linguistics, the conference host, provides excellent undergraduate and graduate academic programs and promotes the culture of research that produces competent language learners and educators. Through a dynamic teaching and learning environment, the department fosters the holistic development of both teachers and learners by engaging them in socially-oriented activities such as community exposure and outreach programs in private and public institutions as well as establishing linkages and partnerships with government, educational, and other sectors of society that create opportunities for scholarly, relevant, and meaningful sharing and application of knowledge and skills.